The Oil Buying Club system makes running a club order a simple three step process.  Most clubs generate one order per month, with the largest offering members two orders in the winter months.  Some opt not to collect an order in either July or August given the warmer weather leads to lower usage.
Orders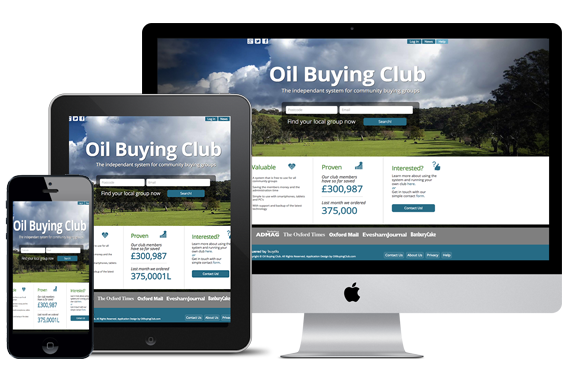 When members receive an order request they can place their order via PC, tablet or smartphone.
They have the option to place three types of order:
Standard – a specified quantity delivered in the normal lead time.
Top -Up – a request to fill up the tank with an estimate of how much this is likely to be.
Urgent – a request for urgent delivery as the member is at risk of running out with a required quantity.
The process
Step 1: Request order from members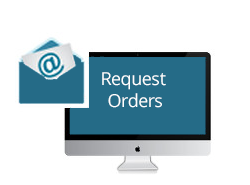 The system will invite all registered members to place their order requirement by a given deadline.  Members can place orders via PC's,tablets and smartphones.
For those members without internet access there is an opportunity to add manual orders before send the list to suppliers.
Step 2: Consolidate and send to supplier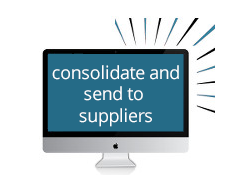 Members orders are summarised and issued to the local suppliers for pricing and delivery quotes.  Suppliers respond by a deadline.
Step 3: Select a supplier.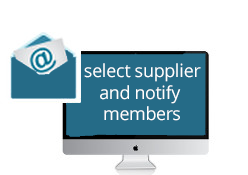 Review the supplier responses for price, payment terms and delivery arrangements – choose the supplier that best meets the needs of the club members.  Once selected the members are notified of the order arrangements.
We advise that the whole process can be completed in a 10 day period – 7 days for member orders and 3 days to complete the pricing and delivery arrangements.
Tips for success:
Avoid December except for urgent top up orders, encourage club members to fill up in October and November.
Likewise if club members can ensure their tanks are full going into winter then they are less exposed to poor weather in January.
Cold weather puts pressure on suppliers so ensure members have a reasonable expectation on when the delivery will arrive.
The club process only works if everyone follows the rules.  Late payments, cancelled orders and inaccurate estimates make it difficult for suppliers to do their best.